Management
---
Our Founder, Late Sh. B. D. Bansal
---

A teacher by profession, Sh. B. D. Bansal was a true visionary. After taking an early retirement from the comfort of a secure Govt. job, he teamed up with his son Sh. Rajesh Bansal to start this family venture in 1993-94 in Baddi, a little known place then. Sh. B. D. Bansal was a man of principles which are still treasured in the values of BRD. He left us in 1996 leaving the organization with a strong foundation.
Our Chairman, Sh. Rajesh Bansal
---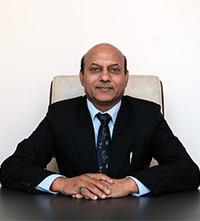 He is a very simple & disciplined man with very simple rules of business. He very strongly believes that quality will automatically go into the product if it lies in the intentions of the people working on the product. He has always tried to hire people who have good intentions & trusted them with their jobs. With his understanding and passion for quality he has earned a lot of respect in the industry. And his honest way of dealing with people has led BRD to develop a great rapport with many big houses in the industry and maintain long term relations with them.
Our youngest, Rahul Bansal
---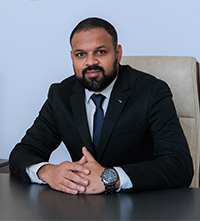 He is a young, energetic & technically sound professional who joined the family business in 2009 after completing his Bachelors in Pharmacy from Panjab University, Chandigarh and MBA from MDI, Gurgaon. With his skillful approach, complete devotion to business & utmost regard for family values, he has ensured that the company serves best in the market with its quality range of products & has been able to gain respect and recognition at a very young age in this technology and knowledge driven industry.
Our Team
---
We have a team of professionals with great expertise in preparing the pharmaceutical formulations as per the industry standards without compromising on the quality. We also have a very effective Quality Control department in place equipped with latest and best-in-class instruments in order to ensure accuracy on a regular basis. Our Quality Assurance professionals keep a close watch on the manufacturing of all formulations and check for their compliance with industry standards.

With the perfect blend of the experience & patience of Sh. Rajesh Bansal, the energy & drive of Rahul Bansal and the dedication of a hard-working team, BRD is bound to grow leaps and bounds in times to come.